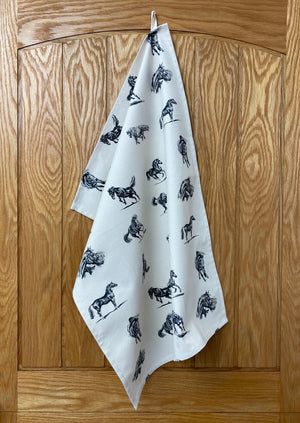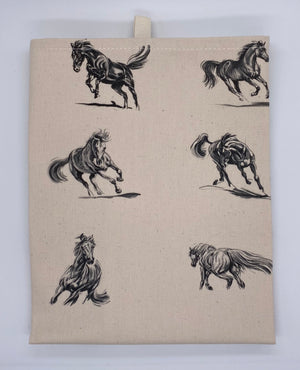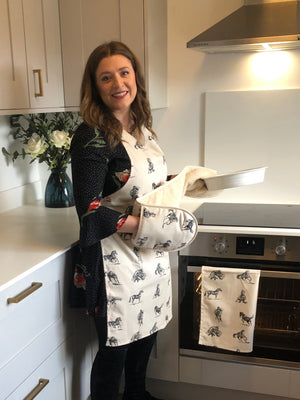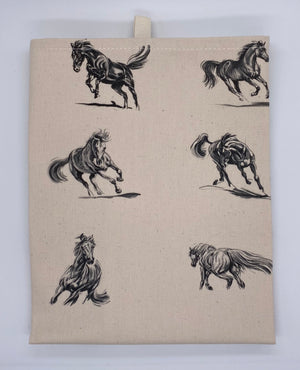 Linen Horse Tea Towel
Beautiful quality tea towel featuring Louise Mizen Ferguson's charcoal drawings of Horses that will make the mundane task of drying the dishes much more fun. Each towel has a hanging loop so the tea towel can be hung neatly on a hook when not in use. 
100% Cotton fabric. Machine washable.