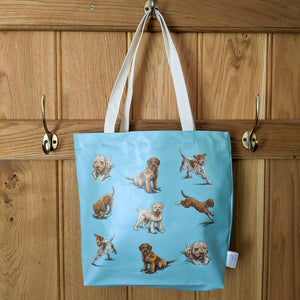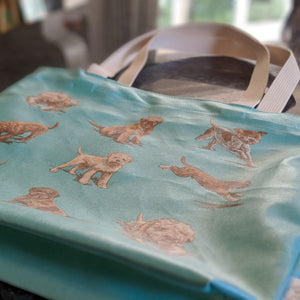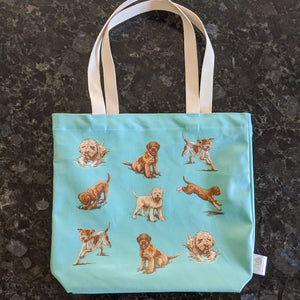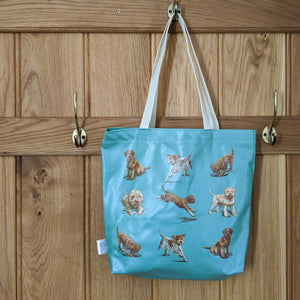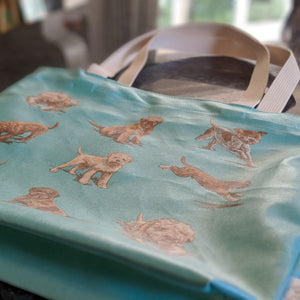 Oilcloth Lagotto Tote Bag
An essential accessory for the Lagotto enthusiast. These fun and useful waterproof bags are extremely strong and carry a surprising amount. They make wonderful gifts and fold up small enough to carry around in a handbag ready just in case they are needed.
Available in two colours - Green and Turquoise.
Fully waterproof. Not machine washable. Simply wipe clean.